Imagine your skills becoming easily verifiable by anyone in the world within seconds.
Issuer and Data
Users gain the skills and invite market professionals to verify them.
Saves to a Smart Contract
User and verifier data are saved to the smart contract.
Stored in a Blockchain
User and verifier data are stored in a blockchain.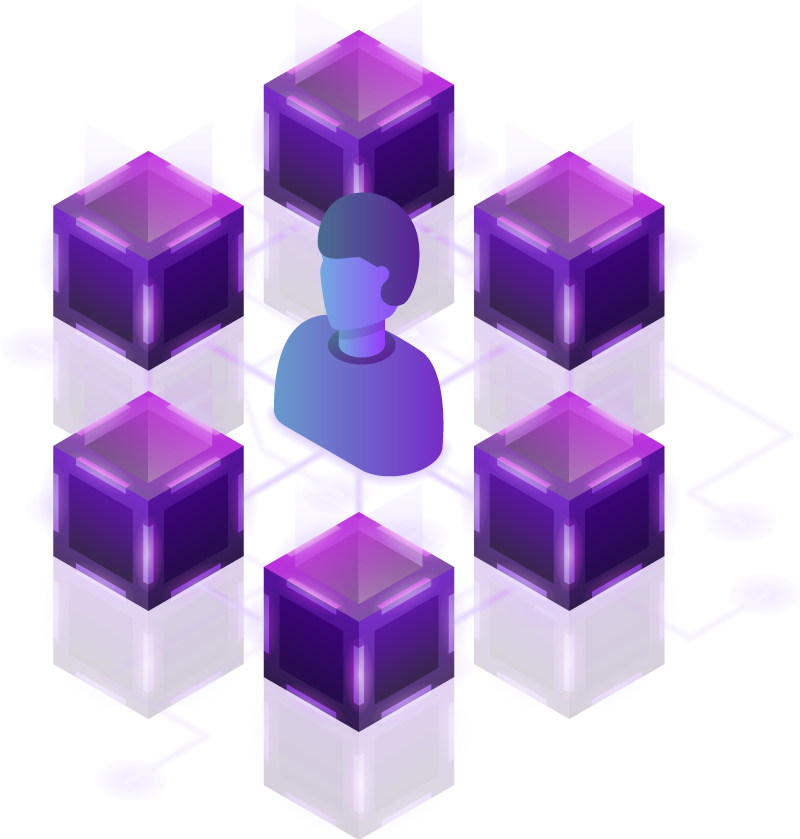 Improve Efficiency
Blockchain-anchored records don't require middlemen to send or verify.
Prevent Fraud
Make it hard to impersonate records from your organization with cryptographic signatures.
Provide Ownership
Empower recipients with records they own and can have verified anywhere.
Promote Awareness
Draw attention to your brand with records that can be shared online.

Verify Your Skills in the Blockchain
Emma has had her blockchain skills verified by a market professional, which allows her to share this information with anyone, including potential employers. This allows them to independently verify her skills, learn about the professional who verified her, and understand why they chose to do so.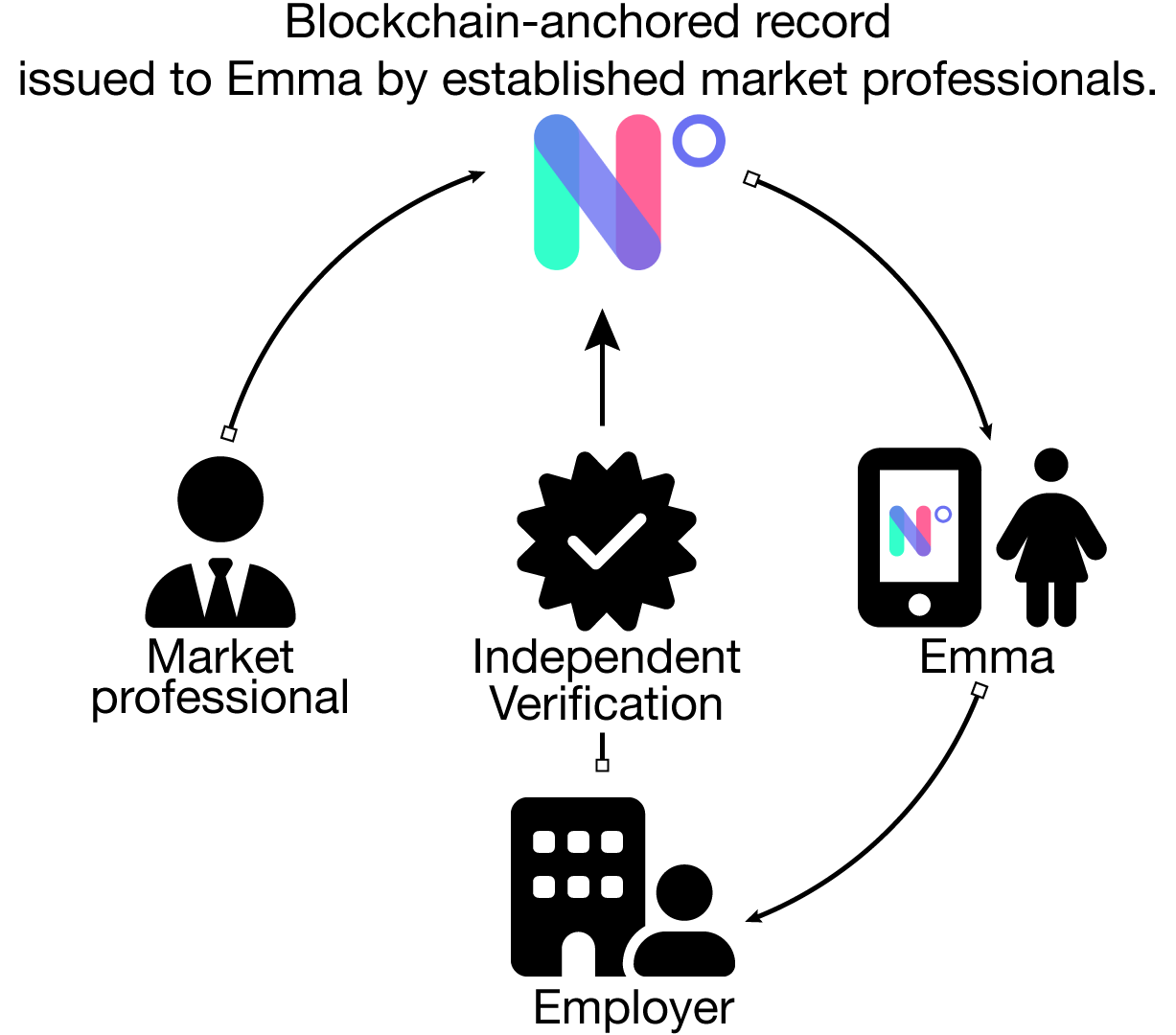 What Industry leaders Say
"You have to value skills and not just degrees. You have to have new education models and new pathways to get people retrained and back into the workforce."
"A one-size-fits-all approach won't be the answer to future work models; employee preferences for the future are highly varied."
"First, I think it's soft skills – probably the most difficult to learn, but probably the most decisive for the long term. And second, it's learn, learn, learn. It will be a continuous process."
Be Verified in 4 Easy Steps
Create Your novae 360 Account
Build your novae 360 Digital Resume
Be Verified and Stored in the Blockchain
(Subscription Only)
Publish and Share Your Digital Verified Web Page
(Subscription Only)